Ticket Info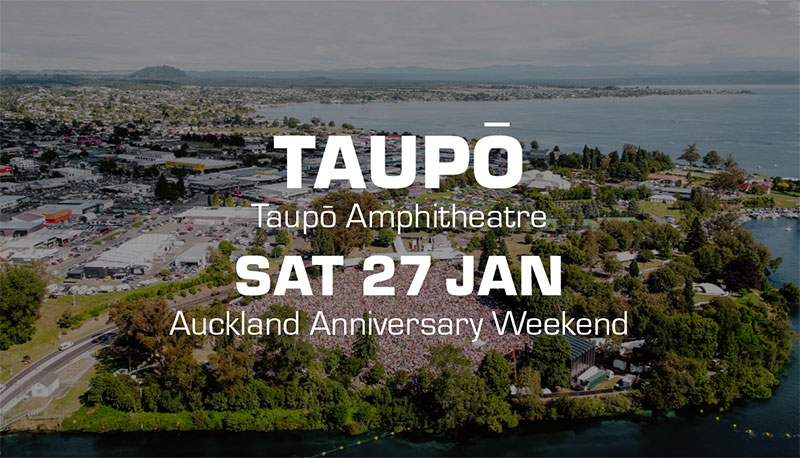 Taupō Summer Concert
The first stop for the 2024 Summer Concert Tour is the usually sold-out Taupō Amphitheatre. Hot and sunny summer conditions usually greet the artists and crowd alike. Taupō provides a compact, parklike atmosphere.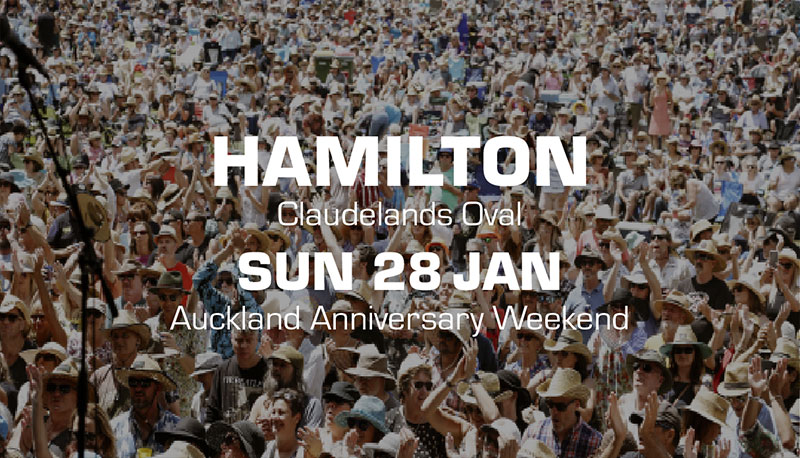 Summer Concert – Claudelands Oval
Following on from the first show in Taupo for 2024, the Summer Concert Tour heads to Claudelands Oval – a unique outdoor event space in the heart of Hamilton. The perfect venue for an outdoor concert, Claudelands Oval is a laidback green space surrounded by mature trees.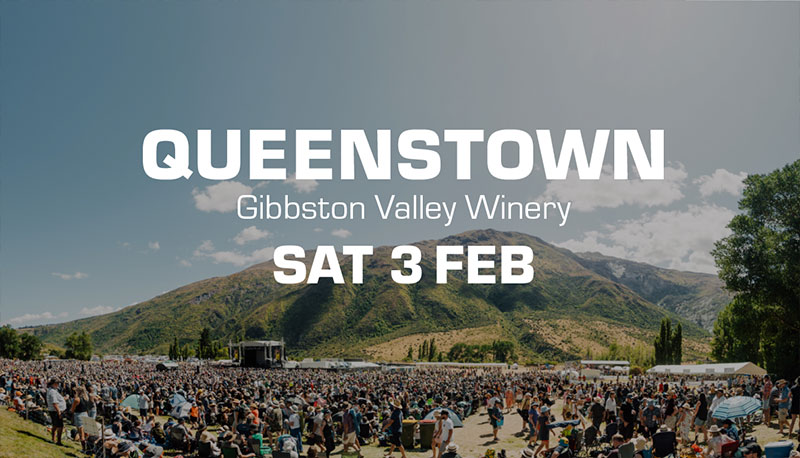 Gibbston Valley Winery Summer Concert
The last stop for 2024 on the Summer Concert Tour is the stunning Gibbston Valley Winery in Queenstown. With the stunning backdrop of Gibbston Valley the vibe is something to behold.
TICKET SALES
When and where do tickets go on sale?
Tickets are on sale from the following dates:
Greenstone Entertainment Concert Club Pre-sale – 19 July 2023 7am
General Public On Sale – 21 July 7am
Local Tickets On Sale – 19 July 2023 9am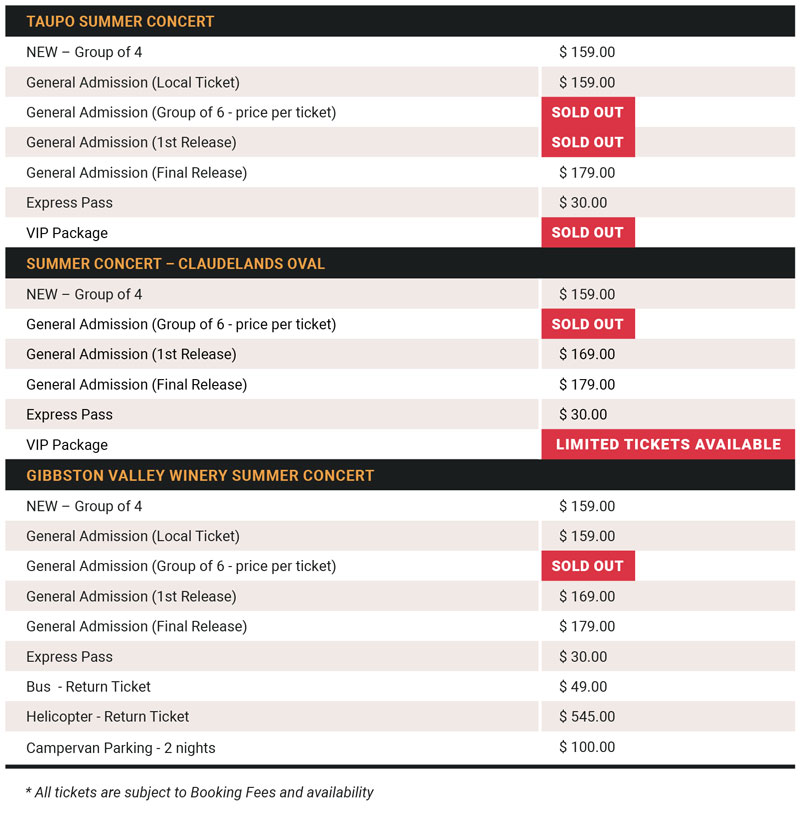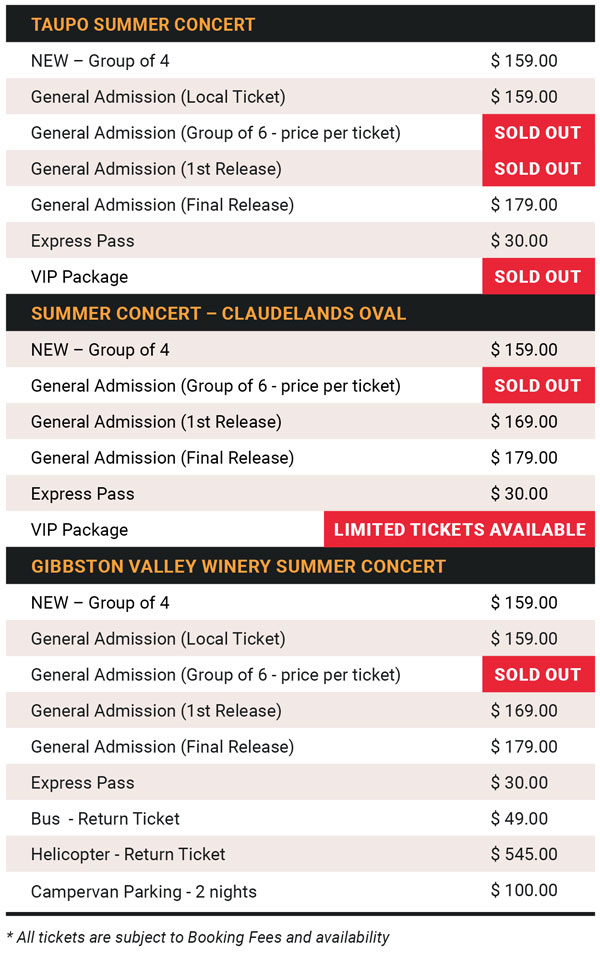 Terms & Conditions